It's two years since RBC Logistics, the Milton Keynes based specialist provider of logistics support within the vending, catering and IT equipment sectors, acquired the goodwill and assets of Brands 2 Hands.
Based in Old Dalby, Leicestershire, Brands 2 Hands provided logistics, re-manufacturing, asset management and warehousing within the vending, coffee, catering, chiller and various other industry markets. The company employed 79 permanent staff in a 144,000sq ft. facility.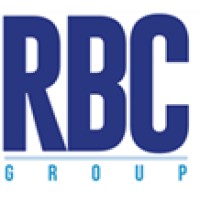 The deal gave RBC Logistics a foot in the door of the remanufacturing industry. At the time, Sales Manager of RBC, Alan Wick, said: 'This is a fantastic opportunity.  With our knowledge and experience of two-man logistics, combined with the team at Old Dalby's knowledge of remanufacturing this gives us a real opportunity for two passionate teams to come together and offer a market leading product and service.'
So, have things gone to plan? 'We're well ahead of schedule', Alan said. 'Thanks to the systems and process changes we implemented, not to mention considerable investment in technology, we've been able to make vast improvements in efficiency.
'We were fortunate to inherit an excellent team of people, but after a long period of worry about the future, morale was low. As soon as we could, we rewarded them improved terms and conditions for sticking with us. Having secured our most important asset, we set about improving the bricks and mortar, with the addition of a mezzanine floor to cope with increased capacity.
'Next, we changed our name from RBC Logistics to RBC Group, to reflect our expanded activities and our emergence as the sector's one-stop-shop. We expanded again with the launch earlier this year of a new Field Service Division headed by Sean Hurley.
'The icing in the cake has been our ISO 9001 accreditation, followed by ISO 14001 – 45001, which we've just achieved.'
Colin Lowe, RBC Group Director of Operations, is equally up-beat: 'The last two years have flown past', he said. 'We've achieved more than we thought possible and for that, it's hats-off to our staff who have supported us by working flat out. The stage is set in the coming years for us to make an indelible mark in the industry. We have several significant developments and projects in the pipeline and we'll be making a series of game-changing announcements in the coming months.'
More RBC News on PV & OCS is HERE