Welcome to ARN's Ones to Watch 4.
Lucozade Alert
Caffeine drinks have been doing monster business recently, so we have high hopes for a new entrant in the category from Lucozade… The new Lucozade Alert range responds to a clear consumer demand for a stimulation drink which tastes great and because Lucozade Alert is low calorie, it's relevant to a wider audience than just The Buzz Brigade.Lucozade Alert comes in 500ml cans and to encourage you to give it a go, the starting price is £6.99  for a 12 x 500ml case. That's just a tad under 59p per unit; so the stakes are low – and there's money to be made…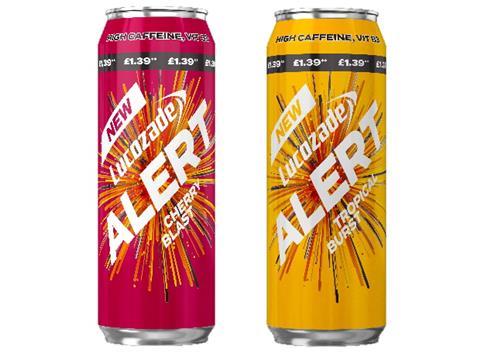 Whilst rumours that delegates to Vendex North will be handed boxing gloves in their goodie-bags* have proved to be unfounded, it is true that the Elland Road gathering will be the first opportunity for many operators to share their, er… 'insights', regarding stock shortages (and other perceived misdemeanours) with the nation's suppliers.
Burts Hand-Cooked Potato Chips
ARN's Ones to Watch 4 There are still things you can't get for love nor money, but thanks to 'the all-stars' team at Burts, crisps ain't one of them. Burts has re-defined the term 'make hay while the sun shines', by adding 'availability' to their proud portfolio of brand values. The upshot is that people who might, in other circumstances, have remained loyal to their brand of choice, are trying Burts Hand-Cooked Potato Chips in their droves and their verdict is an overwhelming thumbs-up.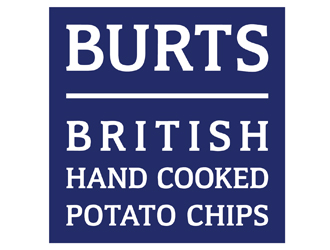 In the olden days, when trucks used to arrive at our warehouse on a regular basis, bursting at the seams, we stocked just a selection of the Burts Hand-Cooked Potato Chips – we didn't want to 'double up' on certain flavours. But now, all bets are off: we've got the lot and we can get the lot to you.
What's that old saying about dark clouds and silver linings?
That's it for ARN's Ones to Watch 4. More next month.
*Heads up: Covid concerns mean there'll be no goodie-bags at Vendex North this time… But ARN will, of course, be there; so follow the crowds and come and say 'hello'.
More vending and unattended retail news is HERE on Planet Vending