Hello again and welcome to Vending Insight 47, Search Engine Optimisation, brought to you with the assistance of our friends at Vianet Smart Machines in association with Vendman, the UK's Number One ERP software for vending operators.
Vending Insight 47: 5 Reasons Why Your Site Isn't Showing Up On Google (Yoast)
You've done all the hard work — got a hosting package, installed WordPress, picked a nice theme and wrote some content. You hit publish on your first post. Time to rake in that traffic, right? But, when looking for your own site in Google you can't seem to find it anywhere… Answers" Look HERE
Search Engine Optimization Starter Guide (Google)
Search Engine Optimization, (SEO), is often about making small modifications to parts of your website. When viewed individually, these changes might seem like incremental improvements, but when combined with other optimizations, they could have a noticeable impact on your site's user experience and performance in organic search results… More info? HERE
Google SEO Guide: The Ultimate Resource (Google)
Ideally, it's best to do your keyword research before you start writing content. This lets you know which keywords to focus on in your content. It's best to use a mixture of broad and long-tail keywords. A clear, jargon-free overview is HERE
The Beginner's Guide to SEO (MOZ)
This great guide from MOZ is featured in Vending Insight 47 as it's designed to describe all major aspects of SEO, from finding the terms and phrases that can generate qualified traffic to your website, to making your site friendly so search engines, to building and marketing the unique value of your site. Get started, HERE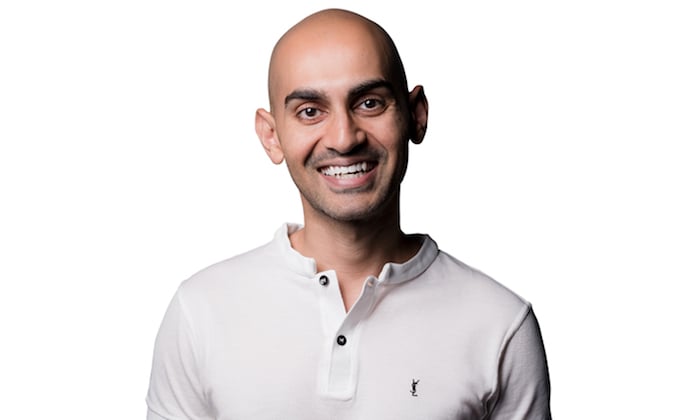 Improve Your SEO in 30 Minutes With These Google Analytics Insights (Neil Patel)
Almost 75% of searches start on Google and the first five results that show up on Google 67% of all clicks… So, you can see why SEO is such an important topic if you're trying to stand out from the crowd. HERE
What is SEO Marketing And How Does It Work? (Shopify)
There is nothing mystical about SEO: it's a measurable, repeatable process that is used to send signals to search engines that your pages are worth showing in Google's index. Basically, Google uses a complex mathematical formula called an algorithm to give a score to every website and every search to figure out which website should rank best for what people are looking for. Gold dust? Look HERE.
Vending Insight 47: What Is SEO & Why Is It Important? (Digital Marketing Institute)
SEO is a valuable tool for brand awareness, building relationships with prospects, and positioning yourself as an authoritative and trustworthy expert in your field. So without further ado, here's everything you need to know about SEO and why it's vital in today's digital world. More HERE
How to Use SEO in Your Digital Marketing Strategy (Marketing and Growth Hacking)
Most people today know that Search Engine Optimization (SEO) is critical to having a successful online business. What they may not know is exactly how to use it in their marketing plan. Incorporating strategically chosen keywords, with valuable content, can dramatically increase your world-wide-web presence, and ultimately, your bottom line. Even more important, knowing how your customers find you is invaluable information… It's worth clicking HERE
Your Digital Acceleration How-To Guide (Frontify)
Paul Boag is a highly esteemed expert in digital transformation, user experience, and design thinking. In his E-Book, you'll discover why digital projects are different, how to work in a more digital-friendly way, why you should establish design principles, how to create and own a Pattern Library and how to start creating your service manual. Excellent information, HERE
and finally, if you're all SEO'd out, check this:
42 Easy Remote Team Building Activities for Your Next Meeting (Alliance Virtual Offices)
Many believe that meetings are 'a necessary evil'. So, before you have everyone gather in the meeting room, (virtual or not), you might want consider hosting some team building activities… Some good ideas, HERE
That's it for Vending Insight 47. Vending Insight 48 will be with you soon, See you then.
Meanwhile, Planet Vending's Vending Insight Archive is HERE