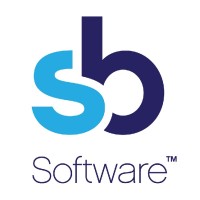 SB Software has announced that Dan Varney has been appointed to the newly-created position of Head of Operations, effective today, 1 December 2021.
Dan joined SB Software in January 2020 as Client Success Manager, responsible for identifying and confirming customer priorities before delivering and monitoring the associated benefits.
Previously Dan, whose family owns and runs Salisbury based Revive Vending, was a Vendmanager 'Power User'. It was down to him to improve efficiency across the business by harnessing the power of Vendmanager.
'I have been in vending for as long as I can remember, so I live and breathe the job', Dan said. 'Starting as a kid, over the years I've done every job in vending, from Floor Sweeper to General Manager.'
But the decision to leave Hampshire and head to South Yorkshire with his wife must have been a tough one?  'It would have been tougher to stay put', Dan says, 'because I knew first-hand what the technology could do, it felt as though the opportunity to join SB Software was custom-made for me. As I see it, successful operations don't stand apart from client success, one stems from the other.'
SB Software Founder and Managing Director Simon Black, expands: 'Everyone at SB Software takes great pride in the technical excellence we deliver – in both software and hardware. I am a software architect myself by trade, so I know the tools. But our actual raison d'être is to deliver client benefits through everything we do, day-in and day-out and continually to be getting better at doing so. For me, that's operations in a nutshell.'
Dan's new role at SB Software will include close co-ordination at both strategic and day-to-day levels across key functions throughout the business, including oversight of technical management, customer support, and account management. He reports directly to Simon.
More Vending News? Visit Planet Vending