Planet Vending  and Three Square Market are getting together to create a thought-provoking, 5 part series that investigates every aspect of breakroom markets / micromarkets, called Breakroom Market Microscope.
Breakroom Market Microscope will adopt a format  similar to the one that's been so successful in PV's popular 'Vending Insight' feature, but on a monthly, rather than a weekly basis.
Each issue of Breakroom Market Microscope will focus on the features and benefits of breakroom markets as they affect all the stakeholders, from the vending operator or caterer in charge, through their customer, right through to the consumers. along the way, we'll draw upon the experience and expertise of some of the US's most renowned industry figures, all of whom have played a leading role in Three Square Market's huge success with breakroom markets across the pond. There will be contributions from  Todd Westby, the creative genius behind Three Square Market (as well as the company's owner and CEO), US vending industry and NAMA legend Kurk Johnson and Three Square Market's Vice President of Sales and Marketing, guru Katy Melstrom.
'Micro Markets have been heralded in the UK for some years now as 'the next big opportunity' for vending operators and caterers but as yet, they haven't had the same impact here as they have in North America', PV Publisher Yvonne Reynolds-Young said. 'It's hard to put your finger on why that is the case. I'm delighted that we've been able to call upon the experience and expertise of some of the world's leading authorities in this sector of the market and have them share their knowledge. I'm sure that for caterers, vending operators and facilities managers, our 5-part series Breakroom Market Microscope will be required reading.'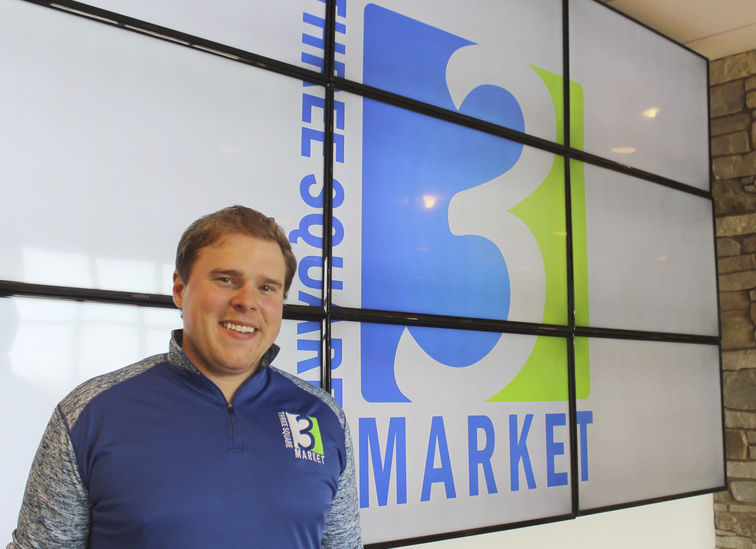 'One main thing we recommend companies do to is is to abandon the term 'micro market", said Three Square Market's Director of International Sales, Tony Danna.  'Our experience has shown that 'Micro Market' has made the process of explaining the concept very confusing, both to facilities managers and to potential operators. By adopting 'Breakroom Market' in its place, we're creating a much clearer picture of what we're trying to achieve. We're all really excited to have this opportunity to connect with our British colleagues through Planet Vending and we'd very much welcome their feedback to 'Breakroom Market Microscope' as it rolls out.'
'Breakroom Market Microscope' is part of Three Square Market's mission to bring their exciting retail concept to the UK. Each monthly issue will be accompanied by an introductory offer that will ease the way for interested parties to open their first breakroom market. 'With every issue, we'll be offering new customers a unique opportunity to get a head start in their breakroom market business', Tony said.
Watch this space…
*Subscribers to Planet Vending's famous Friday afternoon e-newsletter will receive 'Breakroom Market Microscope' automatically. You can sign-up by using the 'Get Your Friday Fix' form that appears
HERE
or indeed on any page in Planet Vending. As you'd expect, the articles will be right across our Social Media platforms.