RBC Group intends To Become A National Player In Field Service. The acknowledged experts in remanufacture, logistics and installation is expanding its operation with the appointment of one of vending's most experienced people, Sean Hurley.
The former Wittenborg, GVS and Scobie McIntosh man joined RBC in April and his brief, as Technical Services Manager, is to establish a national field service division to complement the company's existing logistics, remanufacturing, IT and telemetry offer.
'…there's a big gap for an independent company.'
'RBC Group intends to expand in response to customer demand', Sean said, 'to bring additional choice to the marketplace. As we see it, there's a big gap for an independent company to come in and offer and end-to-end solution on a national basis.'
Sean's initial target was to be 'up and running with 10-15 engineers by the end of June' and this goal has been achieved: the company's in-house IT team having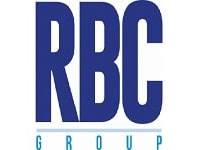 created a bespoke service management platform in the background as Sean got his team together.
'There are a lot of smallish, regional independents out there and just one national company', Sean said. 'Our research told us that the operators would welcome the opportunity to discuss their requirements with an alternative supplier and that research has been borne out, if the initial reactions to our offer are anything to go by.'
With hindsight, it's apparent that RBC signalled its plan of attack with the acquisition of Brands 2 Hands, which was bought out of administration in 2017. As Sean succinctly puts it: 'they liberated the company'. That's not so say that the business is new to the vending industry: in that same year, RBC remanufactured more than 10,000 machines.
RBC Group intends to expand: Derek Edwards has invested heavily
'I was attracted to this business not just by its goals but by its people', Sean said. 'RBC has an exceptionally well-trained and enthusiastic team and the man at the top, Derek Edwards, has invested heavily in the company to expand the business. He sees the Field Service Division as the missing piece in the jigsaw and it's clear that RBC Group intends to take a share of that marketplace.'
Vending, espresso, coolers and telemetry are the sectors that the new Service Division has in its cross hairs in its first few months of operation. With hub and Head Office at Milton Keynes and additional locations in Bristol, Manchester Melton Mowbray, and Glasgow – totalling 200,000 square feet- the possibilities are more than enough to get Sean's blood pumping. 'It's our aim to ruffle a few feathers in the marketplace, but in a good way', he said.
RBC Group intends MAIN PICTURE: L-R Sean Hurley, Vanessa Hodgson and Alan Wick
Contact Planet Vending & OCS HERE
More on RBC's acquisition of Brands 2 Hands is HERE
RBC Group intends