Fitness First, the national gym chain, has put a tentative toe in vending waters by partnering with UK supermarket Iceland and Myprotein to launch the 'world's first frozen protein meal vending machine'. The machine is designed and manufactured by Mother
The first machine has now been installed at Fitness First in Wigan and the plan is to roll the concept into all Fitness First gyms nationwide – assuming it's seen to be a success.
The Fitness First machines will sell a range of ten frozen Myprotein meals, each containing 20-30 grams of protein, which is apparently what gym bunnies require for muscle building and recovery. After a strenuous work out.
A spokesperson said: 'Gym goers simply need to pick the meal of their choice and pop it in the microwave once home to help refuel, build muscle and recover – with ultimate convenience. From just £5.00 – £5.50 per meal, they're super affordable too.'
It's interesting that the plan doesn't include an on-site facility to heat the meals and eat them…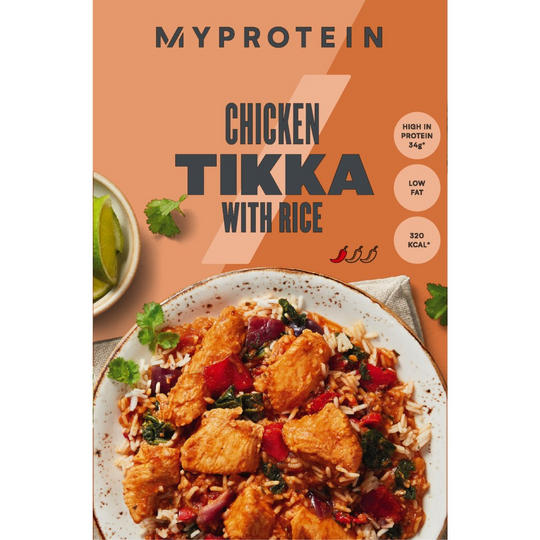 From just £5.00 – £5.50 per meal, some of the meals stocked in the machine, offered for sale in what is described as 'reusable packaging', will include:
Chicken Tikka (£5, 350g, 34g protein, 320 calories)
Bolognese Pasta (£5, 350g, 39g protein, under 500 calories)
Beef Lasagne (£5, 400g, 36g protein, low calories)
Peri Peri Chicken (£5.50, 550g, 59g protein, under 550 calories)
Jerk Chicken (£5.50, 500g, 34g protein, low calories)
'The Myprotein smart vending machine is a perfect fit for gym environments and we're thrilled to see it launching in Fitness First, where we're sure its members will love the solution', Phil Davison, CEO and founder of Mother, said. 'The interactive user interface, cashless and mobile payments, product filtering, nutritional information, product animations and special offers all contribute to what customers are demanding nowadays – a modern day digital retail experience.'