Cema Vending and Johnsons Vending have, for some time now, been notable names in the vending industry. But according to both Simon Leadley (of Cema) and Ian Johnson, their decision to work in partnership means they will now be 'a force to be reckoned with'.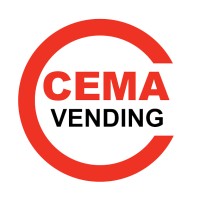 By retaining their sites in Nottingham and Leicester, overnight Cema Vending and Johnsons Vending have become one of the largest independent vending companies in the East Midlands, servicing businesses in Nottingham, Derby and Leicester.
'Vending machines have come a long way in recent years,' Simon said. 'Gone are the days of offering uninspiring snacks and drinks. They've been replaced by  'bean to cup' coffee machines that serve freshly ground coffee beans with fresh milk, and snack machines providing healthier options such as fresh fruit, cereal bars and buffets plus a full range of cold drinks to make sure every need is fully catered for. Our fully-managed vending service comes complete with installation and maintenance as part of the tailor-made solutions.'
Based in Markfield, Leicester, Ian will remain in the business and he's looking forward to growing the customer base, thanks to the significant increase in resources that are available to him following the agreement. 'Working alongside Cema Vending, with its established Nottingham team and infrastructure, will benefit all of Johnson's customers', he told PV. 'We look forward to the future now that we can provide our customers with even more support. The combined group will now boast a workforce of 20 staff, with operators and engineers across Nottingham, Leicester and Derby.'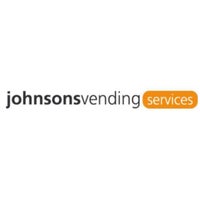 Recruitment will be a priority for both Cema Vending and Johnsons Vending. Additional 'boots on the ground' will be required as the businesses continue their current growth.
'I am really excited to be working with Ian and his team and making the combined businesses the largest independent vending business in the East Midlands', Simon said. 'This new partnership between Cema Vending and Johnsons Vending means that businesses in the East Midlands can enjoy fantastic service and some great opportunities to refresh what they offer to their employees, all with minimal hassle.'
Subscribe to Planet Vending to stay ahead of industry developments. Make sure our legendary Friday afternoon briefing arrives in your in-box!