ARN
is the specialist wholesaler to the vending industry; John Crichton is its CEO.
Reindeers, Pigs-in-Blankets and Mini Snow Balls: ARN has Christmas Covered…
Hello again
What is it that happens in your life that makes you think 'yep, Christmas is coming'? For my other half, it's the arrival of Strictly. For some, it's when the Christmas lights get turned on and when I was a nipper, it was the first night of the panto.
These days, I have a reliable annual reminder that the season of goodwill is creeping up on us. It's when we get a call from (name redacted – Ed!) wanting to discuss their 'exciting Easter range'. Yep, as soon as I see the fluffy bunnies and the hosts of golden daffodils, I think, 'deck the halls with boughs of holly'.
I know you all see me as 'Santa's Little Helper' and yes, I do quite enjoy the party season, despite myself. But at ARN, we've never had a 'Christmas Range', or anything like that. Until now. Here are a few seasonal temptations you might consider as stocking fillers…
First, from Mars, we have Maltesers Reindeers. They're Maltesers, but not as we know it. They're reindeer shaped. They are properly morish, and they come with a chance to sell-up. You see, I have it on good authority that by dropping a Maltesers Reindeer into a cup of Hot Chocolate, you instantly unleash the ultimate self-indulgence. Or at least the ultimate self-indulgence of a kind that's allowed in the office…
Burt's have nailed it with their seasonal contribution – Pigs in Blankets flavour crisps. I'm not kidding, they taste just like pigs. In blankets. People will try them out of curiosity, but they'll come back for more because they like them. So, it's not the toughest decision you'll make today… Stock up!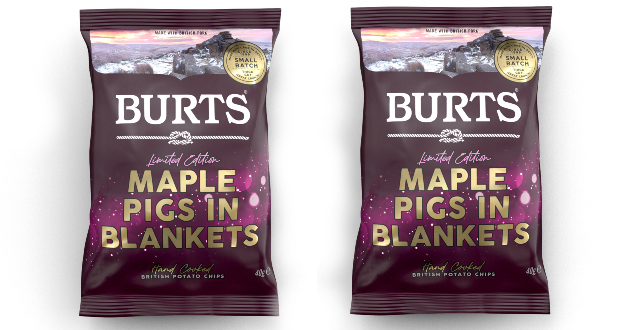 Here's another nailed-on Christmas winner. Did you know that Cadbury Mini Snow Balls are the No 1 best-selling Christmas Novelty bag in the UK? The blurb says: 'nothing tastes more like Christmas than Cadbury Mini Snow Balls!', and whilst I'd respectfully suggest that an aged single-malt tastes a lot more like Christmas, to this punter at least, I have to admit that the mixture of smooth Dairy Milk chocolate, dusted with crispy white icing on a sugar shell, is a very, very nice confection indeed.
Before I go: Please remember, we now have a new web site with a new address. We're now here, https://www.automaticretailing.com . The old one no longer works.  And by the way, you can see and order all the ARN Christmas lines HERE.
So, now you know. Some incremental sales opportunities, from us to you, for Christmas.
Meanwhile, back to work. There's someone holding on the phone who wants to talk to me about Easter eggs…
Gan canny,
John Crichton.
Read more from ARN HERE on Planet Vending