The C600 : Just as a theatrical impresario waits with fingers crossed to read the reviews of his latest production, so Lavazza Professional has been preparing for the industry's reaction to its new coffee machine, the FLAVIA® Creation 600.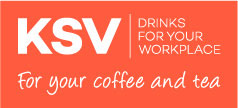 'I've gone on record as saying that The C600 represents the single biggest step change we've ever accomplished in the history of FLAVIA®', Ralph Francis told PV. 'Nevertheless, it's always exciting when your customers share your excitement and that's the way it's been for us, with the release of this great new machine.'
KSV Vending was established in 1985 to supply vending machines, service and supplies across Kent & Sussex. Over the years, the company has gone from strength to strength and now, the company offers nationwide coverage. KSV Vending is still owned and run as a large family business and Richard Collyer is the MD.  'The FLAVIA® Creation 600 is quite simply the best all-round machine on the market today', he said. 'It delivers bean-to-cup quality coffees, with the option of fresh milk for cappuccino and lattes.'
Likewise, Andrew Steen, MD of Ratio Vending, offered a resounding pat on the back. Ratio is a third-generation family business, operating throughout the island or Ireland. The business supplies its customers with over 7 million drinks and 1.6 million snacks every year.
'The C 600 is most technologically advanced FLAVIA® yet', Andrew said. 'This exciting new machine has exceeded all our expectations. It has customisable milk frothing abilities, an intuitive touchscreen interface; an automatic cup-stand and touch-free technology, added to the industry-leading reliability we've come to expect from FLAVIA® coffee machines.'
Another long-standing and highly-valued Lavazza Professional customer is UK Vending. For almost 50 years, UK Vending Ltd, led by Martin Button, has been supplying Lavazza Professional's range of vending machines, alongside water coolers, to thousands of customers in the UK. 'We're excited to be partnering with Lavazza in the launch of the new FLAVIA®Creation 600, with its unique milk frothing system', Martin said. 'Since the launch of the first FLAVIA® Dimension 3, back in the 1980s, with 7 versions since, The C600 is the most exciting machine to come to market. It's a game changer for our business and our customers.'
Eden Springs
supplies integrated water and coffee service solutions to roughly 800,000 machines on customers location in 19 countries and the company's UK Sales Director, Ben Brown, shares Martin Button's appreciation of the evolution of Lavazza Professional's OCS offer: 'It's evolution at its finest', he said. 'The FLAVIA® C600 is the ideal coffee shop solution for the new world office environment.'
'I admit I suffered those 'first-night nerves' as I waited for the 'reviews' to come in', Ralph said, 'but deep down I knew we had a winner on our hands and with our customers supporting us with such enthusiasm, I'm confident that, just like a hit west-end show, The C600 will run and run.'
For more on Lavazza Professional, please click here.