Adventures in Vending. By Ian Reynolds-Young
When I first met Mike Kane, I was told 'be afraid, be very afraid.' I'd just joined a Manchester design company, to take care of the PR Side of the business and Mike – Sales Director at N&W – was our biggest client. 'Get your ducks in a row before you meet him', I was warned, 'and don't b******t him, he can smell it a mile off.'
Oo-er. So, it was with some trepidation that my business association with Mike began; but it was to become one of the most productive relationships I've enjoyed in vending so far…
That's because, in terms of PR and marketing at least, Mike was always willing to consider embracing the unusual, or the unique.
When we'd discuss ideas to present to N&W, my boss would often admonish me, with a 'that's not proven', or – even worse – a 'that won't work in vending.' Let's just say I found that irritating. Luckily, Mike didn't share that attitude. On the contrary, he preferred being challenged as opposed to being spoon-fed the trite and rusted, sometimes mis-pronounced as 'the tried and trusted'. So, one by one, we began to propagate ideas and thankfully, a few of them took root and succeeded spectacularly…
TV Taste Test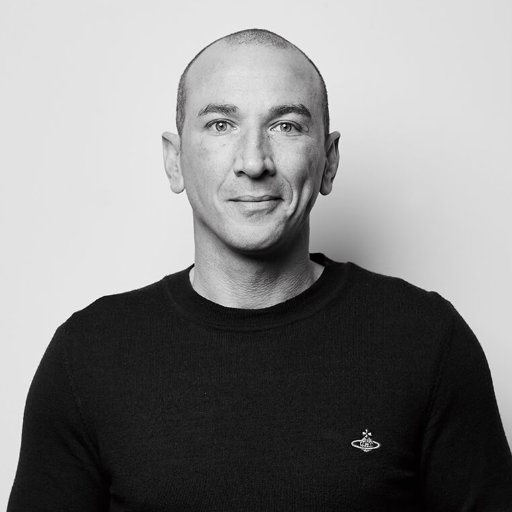 Avex was in Manchester for 2008 and, as usual, our agency's brief was to come up with something to raise N&W's profile at the show. I'm not sure what demon took me over at that point, but I was soon on the phone to Channel M, the local TV station, (may it rest in peace). I explained what AVEX was to the morning show producer, (who was alarmed that the city centre was about to be overrun by vending machine salesmen).
I said, 'how about you see if people can tell the difference between a cappuccino from a vending machine and the same drink from a coffee shop?' Long story short: she said 'let's do it'. All that remained was to sell the idea to Mike. If all went well, what kudos for the machine? If the outcome was a thumbs-down, we – in every sense – would have been ridiculed and pilloried by all and sundry, not least our respective gaffers.
Adventures in Vending: Mike went for it. I'm not sure how he squared it with Valbrembo, (or even if he did); but it was 'game on'. With Amanda Roberts (then the Editor of Automatic Vending) acting as industry spokesperson, the TV segment discussed vending, where it had come from; where it was going and what might be done to change the public perception of vending. So far, so good. And then, the taste test. Coffee from a Necta Kobalto – vending's Champion – versus three offers that had been run in, from local coffee emporia, through the rain, by three soggy interns.
Kobalto came out on top. No fixes, neither smoke nor mirrors, it really did. One of the show's presenters, Byron Evans, was genuinely impressed and asked Mike all kinds of questions before he rushed back on set at the end of the ad break.
Back at the show, it was soon evident that we'd pulled off quite a coup. Few had seen it, but everybody had heard about our TV adventure. I can't say Mike was vindicated; because I'm not sure anybody at N&W actually doubted him for a minute.
Corporate Video
After a few days, I collected a DVD of our segment from Channel M and we hoisted it onto YouTube. (See below). Then, another idea: we could 'top and tale' the segment with some additional footage and make a corporate video centered on the Necta Kobalto, involving Mike and I and Byron. Basically, we re-created the original Mike / Byron Q&A. Byron asked Mike a series of questions – this time, educated questions from the point of view of an industry insider – and Mike answered them au-naturale. Only Byron had a script.
It was another success, thanks to Mike having the bottle, as well as the talent, to pull it off.
Signor Don Caffe
Adventures in Vending: Finally, before he left, we came up with Signor Don Caffe, a fictional coffee aficionado from Milano, who's oft-repeated catchphrase was  – Mike's idea – 'kissa ma ring.' One of the things we wanted to do, was to debunk British people of the notion that you could only get a good cup of coffee from a 'hoity-toity coffee shop'. Here's a flavour of our communications style – and remember, this is before anyone was aware of cultural appropriation and nobody was woke… We just thought it was funny.
Here in Eengland, thinka 'Barista' meana 'special persona' who isa better than every other peoples becausa dey maka de caffe. I saysa, 'kissa my ring' to all dey peoples who thinka making a coffee coma closa seconda to discover theory ofa relativity, or landa ona de moona.
 Isa no big deal to be da big show offa! Because everybodies isa making de good caffe ina Italia. Whatta ifa we alla walka through Milano widda da flata cap anda de scarf? Isa looka like Huddersfield!
It wasn't long, though, before Signor Don Caffe kissa his lasta ring. He was bumped off when Mike joined Crane and is now sleepa widda de fishes. I'm not sure those remaining at Bilston after Mike had gone were sufficiently confident to go forward with the concept…
So that's it, that's how I'll remember Mike. Adventures in Vending. Single-minded, determined; very, very bright and loving life wherever he was, and whatever he was doing. As a supplier, particularly one of creativity, a recurring theme for me is one of coming up with cracking ideas that, for one reason or another, never get the go-ahead. It was never that way with Mike. He didn't go for everything, but he approached every idea in a 'why not?' frame of mind.
That's why, Mr Kane, this industry will be a poorer place without you.
Meanwhile, here's the taste test video. Try as we may, we can't locate the video in which Mike and Ian, er… 'acted'. Oh dear, what a pity, never mind…
Visit Planet Vending, HERE
Mike looks back on The Golden Age of Vending, HERE
`Kissa Ma Ring': The blog is HERE and is good for a laugh.