Welcome to edition 2 of  Vending Insight, a new feature from Planet Vending that focuses on today's cashless, connected, IoT (Internet of Things) society. There's no product news in Vending Insight and no stories about the providers of those products. On the contrary, it's our intention to provide those vending operators, who are hungry for information on developing technologies, with some satisfying food for thought.
Each week, PV Editor Ian Reynolds-Young will comment on an aspect of this fast changing world and each week, we'll provide our Ten Top Links that will take you to stories that have appeared across the Internet. They won't all be about vending: in fact, we'll steer you, through these stories, in the direction the world is heading. We hope that Vending Insight will inspire you to investigate how to apply the features of cashless payments, data collection and connectivity to the advantage of your vending business.
Data: Has The Time Com To Share And Share Alike?
Data share: The greater the sample size, the more accurate the data – so has the time come for operators to share data with each other? In this edition of his controversial blog, Planet Vending Editor Ian Reynolds-Young ruminated once more on the future of vending. It's a must-read, and it's HERE
Vending Insight From The Web
It's All About Data (IoT World)
Keynote highlights from the Internet of Things conference, held in Santa Clara Ca from 14-17 May, "Safety is the most important thing," said Russ Benson, vice president of IT product systems at Boeing; "It's all about data," said Juan Perez, chief information officer and chief engineering officer of UPS. An eye-opening insight that's well worth a read is HERE

Access Management Is Critical To IoT Success (Network World)
What happens when there are so many new devices that IT can't keep up? Or when devices are brought in without IT's knowledge? That's the trend businesses are about to face as the Internet of Things (IoT) goes mainstream. Techy but inspiring and brought to Vending Insight readers, HERE.
Going Cashless To End The Black Economy (Biz Edge New Zealand)
"One of the ways to tackle the black economy is to further promote a cashless economy, something we know Australian businesses, on the whole, are eager to embrace," says Mind Your Own Business, CEO Tim Reed. MYOB is an Australian multinational corporation that provides tax, accounting and other business services software. Low Down Under? HERE

IoT Goes Fishing! (SatelliteToday.com)
A Russian fishing fleet operator  is set to deploy an Internet of Things (IOT) solution for fuel monitoring. The solution helps to optimize fuel consumption, analyzing weather and vessel position, to, reportedly, save up to 10 percent of fuel costs and help to prevent unauthorized fuel usage. Cast your Insight net a little bit wider, HERE.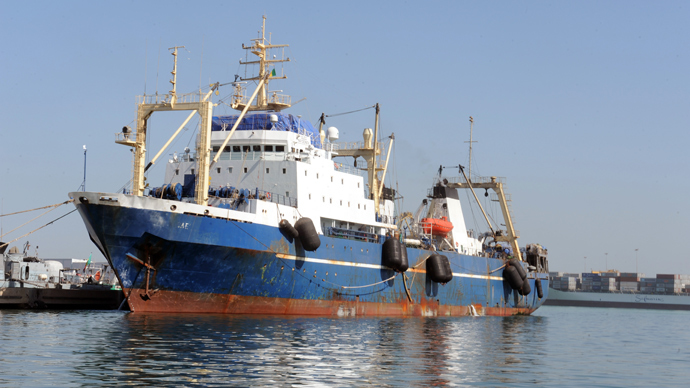 Looking Ahead: What's Next For IoT? (R&D Magazine)
In recent years, the number of devices connected via Internet of Things has grown exponentially. By 2020, 50 billion connected devices are predicted to exist, thanks to the many new smart devices that have become standard tools for people and businesses to manage many of their daily tasks. Blow your mind, HERE
Vending Insight
Three Of This Year's IoT Location Trends (Carto)
With McKinsey estimating that the Internet of Things (IoT) has the potential to make an economic impact of $3.9 trillion to $11.1 trillion a year by 2025, IoT has evolved from a buzzword to a reality that businesses can't afford to ignore. Read expert Steve Isaac's opinion, HERE
Singapore: Persuading A Population On The Benfits Of Going Cashless (Marketing Interractive)
Going cashless in today's world is easy as there are many ways and opportunities to do it. But in Singapore, many still prefer making purchases and payments in cash. This is a habit Singapore Bank POSB aimed to change – HERE is what happened…
And& Becomes A Cashless Event (andleuven.com)
And& a 'one of a kind summit and festival based in Leuven, Belgium, calls itself 'a well-selected worldwide collage of over a hundred thinkers, inventors, entrepreneurs and artists of all backgrounds. It explored the impact of health, tech and creativity on future city life and cash was taboo. Imagine a cashless Glastonbury 2019? Bluffer's Guide to the event, HERE
Four New Offices As tappit Goes Global (finextra.com)
tappit, a leading cashless experience specialist for sports events, festivals and other global entertainment venues, today announced it is opening four new offices as a part of its global expansion. The company will base its European offices in Manchester and London, while also taking to the US via Los Angeles, with an Australian office opening in Melbourne. It's Big Business and its HERE
The Future of Payments Report: Cash is No Longer King. (finextra.com)
… is the name of a report by GATE (Global Acceptance Transaction Engine). It tells us that one in five Americans believe their payments will become completely cashless in their lifetime, with nearly half of them anticipating it will happen in the next five years. Cor blimey? Find out more HERE
Next Time
Ian Reynolds-Young continues to ponder the power of  data and offers a few off-the-wall examples that prove data is only valuable when it can be compared to something else. Plus, as usual, we'll bring you another Ten Top links to get your business head around. See you next Friday!
We'd love your feedback on our new feature. It's our aim to get the industry talking, even if we have to take a bit of 'stick' along the way…