Short Term Vending Solutions is a new service, brought to market this week by The Vending People, which is designed to support customers struggling to cope with the realities of the coronavirus pandemic.
Short Term Vending Solutions seeks to address the issues forced upon employers at a time when longer hours, more staff and increased waiting times are 'the new normal'.
The Vending People are offering to install extra machines on 'an attractive short-term basis, keep customers stocked and supplied and arrange an additional Preventive Maintenance Visit to keep pre-existing machines fully operational 24/7.
The reason for the new initiative is that 'many clients' of The Vending People are experiencing significant changes in service requirements. Some currently have many staff working from home, whilst others are faced with short-term surges in demand which require more staff; particularly those customers engaged in manufacturing, logistics and healthcare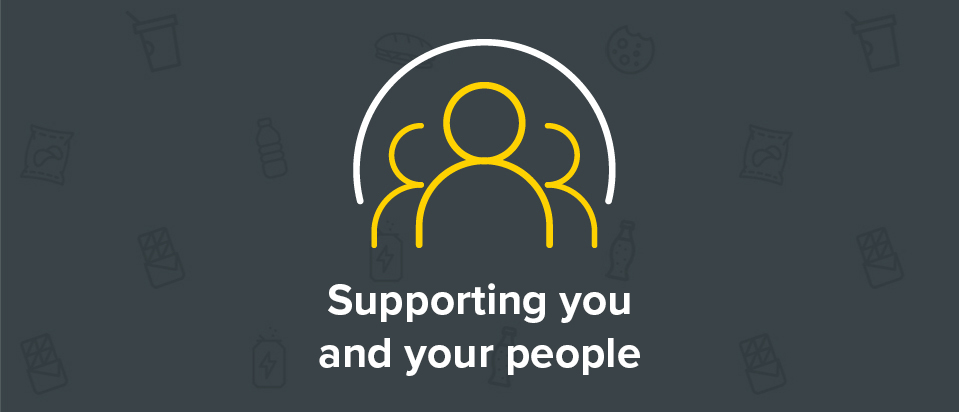 At the heart of the Short Term Vending Solutions offer is the opportunity for customers to benefit from the short-term benefits of having additional machines in site, without the long-term commitment.
Short Term Vending Solutions
The first option is Renting, which requires customers to pay a pre-agreed amount to use machines over a set period of time. At the end if the period, customers can choose to extend or arrange for the company to collect the machines.
The second Short Term Vending Solutions option is Free On Loan. This involves the installation of machines on a customer's site, again for a set period of time, at no cost. However, this option depends on the profitability of the machine's location, so that The Vending People can absorb 'stock and maintenance costs'.
Integral to both plans is an additional machine maintenance visit, aimed at reducing down time due to machine failure. Additionally, The Vending People are assuring customers that if their pre-existing machines show signs of ageing, they will implement a Preventive Planned Maintenance visit. Subsequently, engineer will order the required parts and install them by appointment, to minimize disruption on site.
Perhaps more controversially, The Vending People are offering 'Care Packages' aimed at customers who are 'experiencing temporary difficulties in obtaining certain popular products' as part of their Short Term Vending Solutions. The company promises its Care Packages 'will keep you stocked, and your people cared for.' The packages 'can contain, but are not limited to cold drinks, hot drinks, cups, snacks and confectionery.'
More about The Vending People on Planet Vending, HERE